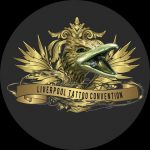 Killer Ink Tattoo à la Convention de Tatouage de Liverpool
Mai 31, 2017

Mai 31, 2017

fr

https://www.killerinktattoo.fr/skin/frontend/killer/default/images/logo.svg

https://www.killerinktattoo.fr/
Quelle meilleure façon de passer un weekend ensoleillé, qu'en prenant la route pour la 10e édition de la Convention de Tatouage de Liverpool !
Un peu plus tôt ce mois-ci, nous nous sommes rendus à la très populaire Liverpool Tattoo Convention, qui se déroule comme son nom l'indique, dans notre ville, ici-même à Liverpool. Nous en avons profité pour filmer une nouvelle vidéo dans laquelle vous retrouverez certains de nos amis, artistes sponsorisés, et un groupe de filles qui jouent avec le feu…
Allez vite la découvrir un peu plus bas !
Pour sa 10e édition, la Convention de Tatouage 2017 a rassemblé plus de 250 artistes tatoueurs et musicaux, ainsi que de super performances avec notamment la troupe The Fuel Girls et le comédien casse-cou Johnny Strange.
Tout droit venu des États-Unis, notre bon ami Richie Bulldog – créateur du soin tatouage Hustle Butter Deluxe – était également de la partie, en étant le Maître de Cérémonie pour le weekend.
Tout comme lors de la Convention de Tatouage de Milan en Février cette année, c'est notre artiste sponsorisé au talent incomparable Ryan Smith qui a remporté le 'Best of Show' avec une autre pièce époustouflante réalisée en collaboration avec l'artiste Jay Freestyle. Et comme si cela ne suffisait pas, Ryan est aussi reparti avec la prestigieuse récompense 'People's Choice Award' des 2017 UK Tattoo Awards.
Deux autres de nos confrères et artistes sponsorisés sont repartis avec des prix en poche, avec Damian Gorski qui a remporté les prix de 'Best Large Colour' et '2nd Best of Show', et Mark Bester qui a remporté le '2nd Best Large Colour' avec une manche couleur intégrale.
N'oubliez pas de garder un œil sur nos comptes sur les réseaux sociaux pour voir quelle est la prochaine convention à laquelle nous serons !