Buff Browz - La collection Pro Series Bare Necessities
SKU BBROWZ-BARENECPRO-COL
Épuisé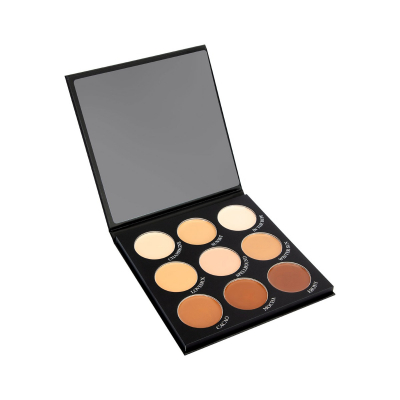 Après le succès de la première palette de Buff Browz, The Bare Necessities, elle complète maintenant la collection avec The Pro Series : une palette de 9 teintes qui est parfaite pour pré-dessiner et perfectionner les sourcils après l'épilation.
La collection Bare Necessities Pro Series contient la même excellente formule que la palette originale, mais avec trois nouvelles teintes magnifiques qui augmentent la polyvalence de l'ensemble : Cacao, Ebony et Mocha.
La collection The Bare Necessities Pro Series de Buff Browz contient les teintes suivantes:
Cacao
Champagne
Ebony
In The Buff
Lovesick
Mocha
Spellbound
Sunset
Winter Sun

Livraison
Tous les articles dont le paiement est reçu avant 16h00 du lundi au vendredi seront expédiés le jour-même, avec le service de livraison que vous avez sélectionné.
Les frais de livraison varient en fonction de la taille et du poids de votre commande, ainsi que de la destination et du service de livraison sélectionné. La livraison par UPS est à partir de 9,95€. La livraison en 1 jour ouvrable est aussi disponible (avec livraison du lundi au vendredi uniquement).
Garantie
Veuillez cliquez ici pour voir les informations de la garantie.